Bots bots bots
Jeff Sisson
I work on the community team at the New York Times
I work on other projects the rest of the times
What doth bot?
Read vs. Read/Write
Bots live on twitter...but can & should live elsewhere
For me, primarily: a way of getting a human understanding of a database, using SELECT * FROM whatever ORDER BY RANDOM() LIMIT 1
Idea first, bot second. Bots are a medium, not an ends.
Timing

cron vs. non-cron
choose the frequency you want to read in the world (for me: every 3~4 hours)

Mostly node, but: it doesn't matter! perfect sized project to learn a language
Source code available?
nodemw to download all Category:Disambiguation_pages pages from wikipedia
"A sufficiently advanced regex is indistinguishable from magic" e.g. text = text.replace(/(.*)\(([\–\-0-9A-Za-z\s]+) album\)/g, 'the $2 album');
A lot of fun aesthetics-as-logic decisions which look like this:

return ['Shout out ',
		'to ',
	 	(Math.random()<.5) ? 'all ' : '',
	 	(Math.random()<.5) ? 'the ' : '',
	 	pluralize(title),
	 	random_one([
			' out there',
			'',
			' worldwide',
		]),
	 	random_one([
	 		', ',
	 		'. ',
	 		': ',
	 		'! '
 		])
	 	].join('');
Sometimes an ideally suited data source occurs to you in the middle of the night
Lots of underappreciated data out there...would be a shame if someone made them into a bot
National Aircheck is derived from FCC license information + scraped Wikipedia radio promo text
NYCLLC is derived from a NYC Open Data listing of all businesses registered in New York State since....1800!!!
What would a non twitter bot look like?
I have no idea what a podcast is for
Warning: disgusting scripts ahead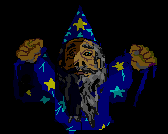 # mount drive http://docs.aws.amazon.com/AWSEC2/latest/UserGuide/ebs-using-volumes.html
# instructions
http://trulymadlywordly.blogspot.com/2011/03/creating-text-corpus-from-wikipedia.html
# download http://source.cet.uct.ac.za/svn/people/smarquard/sphinx/experiments/scripts/Wikipedia2Txt.java
# remove the package bit from teh top
# download http://code.google.com/p/gwtwiki/
# download http://commons.apache.org/compress/
# yum install java
# yum install java-devel
# setup maven https://github.com/dssg/cta-otp/wiki/AWS-EC2-Setup
# run "mvn compile" in the wiki directory
# page.isMain()
javac -cp "jars/bliki.jar" Wikipedia2Txt.java
java -cp .:./jars/bliki.jar:./jars/commons-compress-1.7.jar Wikipedia2Txt > /wiki2/sentences

bunzip2 enwiki-latest-pages-articles.xml.bz2

cat sentences | grep -i '^You' | grep -v "Young" > youze


#!/bin/bash
file="youze2"
count=0
while read line
do
	(( count++ ))
	filtered=$(echo $line | sed -e 's/[^[:alnum:]|[:space:]]//g')
	echo "$filtered" | text2wave | lame --silent - > "sounds/$count.mp3"
	echo "line $count"
done < <(cat $file)


#!/bin/bash
# count=0
FILES=sounds/*.mp3
for f in $FILES
do
  echo "Processing $f file..."
  filename=${f##*/}
  base=${f%.mp3}
  wav=$base.wav
  wav_regular=$base.regular.wav
  tmp=echos/tmp.wav
  trimmed=echos/tmp_trimmed.wav
  final=echos/tmp_final.wav
  padding=3
  # echo $filename;
  # echo $wav;
  # echo $base;
  # echo $base;
  sox $f $wav vol -20dB pad 0 $padding
  sox $f -c 2 $wav_regular pad 0 $padding
  duration=`sox $wav -n stat 2>&1 | sed -n 's#^Length (seconds):[^0-9]*\([0-9.]*\)$#\1#p'`
  fconvolver chapel.conf $wav $tmp
  sox echos/tmp.wav $trimmed trim 0 $duration
  sox -m $wav_regular $trimmed $final fade t 0 $duration 0.02
  lame --quiet $final echos/$filename
  rm $wav
  rm $tmp
  rm $trimmed
  rm $wav_regular
  rm $final
  # (( count++ ))
  # if [ $count = "10" ]; then
	 #  break
  # fi
done

Allison Parrish

Darius Kazemi

Leonard Richardson

Prolific bot theory person
Wrote BeautifulSoup and RESTFul Web Services (!)
— — —
Bot summit
Our task as makers of bots
(from a talk Leonard gave)
Hell yeah