2013
Oneohtrix Point Never
For whatever reason, this was the year where I listened to a supermass of Oneohtrix Point Never's music and mixes. I have the vague impression that his music is "new england" in a way that I'm not interested in qualifying. As a selector, he has an ear for unfamiliar-to-me electronic music and a specific strain of "Ghost Dog"-style rap music that play well together.
In the XLR8R mix, there are a few samples from the sublime film Fiorucci Made Me Hardcore. I hadn't seen it in several years, highly recommended!!
Pass_the_Paintbrush_With_Tim_Phillips-07.29.2013
Tim Phillips on KCHUNG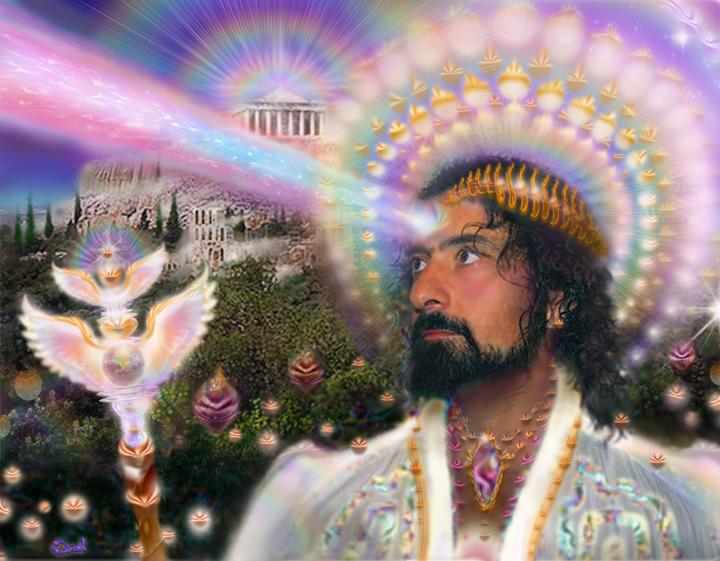 Another mix this year from Tim Phillips on KCHUNG radio. By way of his KCHUNG mix last year, I was excited to identify a rare Herbie Hancock track which, in the end, not a Herbie Hancock track at all — it was Jon Hassell!! Whose two albums, "Fourth World, Vol. 1: Possible Musics" and "Aka Dabari Java", have been on rotation ever since. I also enjoyed the strange displacement of listening to LA small talk (during the music breaks) many miles away in a very cold Minneapolis rental car! They describe at length a pleasant-sounding Iasos show at Cinefamily in LA.
Live at Keystone Kastle
Charles Mingus
WKCR did a show on an unusually transcendant Charles Mingus performance at the Keystone Kastle in the 70's. It was difficult to track down after hearing it on the radio — the original recording was never officially released, for years was distributed as a bootleg CD by a "disreputable jazz label", and was very hard to find even via normal illegal download channels. "digital rarities in 2013"
Real Rock part 1 / Real Rock part 3
DJ Algoriddim
Truly enjoyed this year's Reggae on the Boardwalk series at Coney Island. Presented by "President Carter" / "All-star Vaughan" from the Eastern Standard Time show on WKCR, there were 4 rain-or-shine shows on the boardwalk, with a consistent group of heads manning a massive custom soundsystem. Many highlights — tune fi tune, a funny moment where Carter had to cut off a rub-a-dub session, infinite pull ups, a consistent finisher set by the guys who built the soundsystem. It was very much a "men's fashion" watermark for my year as well.
And Willie Williams was at one of the shows! He obliged the crowd with "Armagideon Time", the classic Real Rock riddim version. And while Carter promised on the mic that they would "retire" the Real Rock riddim ever after, I'm pretty sure they've played various Real Rock versions on the show a million times since.
At some point this year Tom gave a nice definition of a riddim, "sometimes you hear a song and you want to hear the same song 50 more times". In this vein, at some point I stumbled upon several youtube videos by original uploader "DJ Algoriddim" that are basically megamixes of all known Real Rock versions. My primary listening context for this was driving California highway 92, maxing out rental car speakers w/ an fm transmitter. Memorably from these two mixes:
MEMPHIS RAPMIX 2
legowelt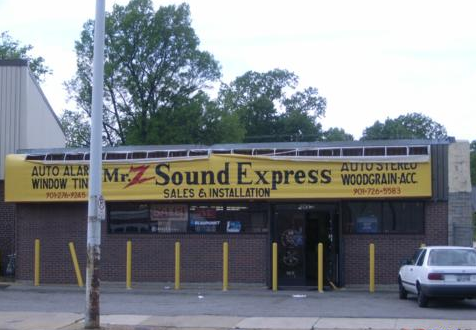 I've only listened to the first 20 minutes of this mix, but I've listened to that part so many times that it feels noteworthy.
DJ Spanish Fly - Mr. Z's Such an insane list of possible products sold at an electronics store. "Radar to texas for only 29 dollars" had a very long half-life as a personal phrase/mantra this year. This song also made me reconsider beepers — looking forward to beepers in 2015
Lil Gin - Smooth Getaway A grim one, in the vein of Gravediggaz or Slick Rick, about a nasty prison escape
youtube slowed
It was in the context of the Legowelt mix that I wrote a simple bash script around the earth-shattering youtube-dl tool for making slowed-down versions of YouTube audio. I wanted a slightly slower version of the Mr. Z track. But I also fell into a funny H*t*l C*l*fornia purgatory this winter, and made a 24 minute version as a result (mp3). I think this fascination with "the Hotel" started in May, where it emerged as a utility metaphor for any situation where "you can check out anytime but never leave". The slowed version of the song is kind of grueling at half an hour, but possibly no more or less grueling than a sitcom? It's funny to consider the premise that any 3 minute unit of media can optionally be expanded to 30 minutes, and visa versa.
farley2, farley7
Farley "Jackmaster" Funk
Continued this year cycling thru radio rips from the chicago house era, most from the invaluable Gridface. I definitely crossed some kind of bitrate rubicon, with mixes in the nasty low end of the Kbps spectrum. There's something insane about layering bad mp3 compression on top of bad tape compression on top of bad FM radio compression! And despite the low fidelity, it's still crazy that 30 minutes from 1985 can fit in a 5 megabyte container! It was a good year for jokes at the expense of FLAC and the trend towards lossless formats and streaming — I'll be laughing with my low bitrate Farley mixes when the internet goes down!
There are a couple of pleasant and simple rhythm tracks on farley2, one by the Jackmaster himself / "Snare Crazy", and another by Alessandro Novaga / "Faces Drums 3".
farley7 has several huge tracks. My jaw-dropped when I heard Herbie Hancock's "Magic Number" in situ; Farley plays the latin break (starts around 4:00). It's very insane that someone so fully implicated in an earlier era of jazz classics was later involved in an entirely unrelated era of house classics. I was reminded of how my dad describes George Benson's Quincy Jones era as his "sellout era" — I'd like to reiterate here my preference for all sellout eras!
Elsewhere in the mix: Serge Ponsar / "Out in the Night" which I think of as a "Mike McGill one", Patrice Rushen / "Number One" traces the redeeming aspects of "smooth", and "I'm Caught up in a One night Love affair" which is a real heater — "use as directed".
The Sandpiper
Tom Moulton
There are two good interviews (1, 2) where he discusses the music he had a hand in producing. It's crazy to imagine a career that includes "sexing up" the Philadelphia Sound AND mixing Bob Marley for American audiences AND making this Sandpiper mix, which is alleged to be the first dance mix. I particularly enjoyed his oral history of the first 12-inch single, sort of an Jekyll's lab backstory in modern dance music. Somewhere in reading these interviews, I also ended up reading about the making of Is It All Over My Face?, which feels of a piece with this era.
Listening to the Sandpiper mix itself, I was taken aback by Eddie Kendricks' "Girl You Need a Change of Mind" — I hadn't until recently put together that he was in the Temptations. I also had never heard the second half of the song! It's tempting to wonder if it's even possible to record a song that (literally) sounds like this anymore — funny to imagine future producers time travelling to have their songs mastered in the 1970's in the same manner that contemporary producers seek out era-specific recording gear.
PS1 Warm Up mix
Arca
In high school, I had a keyboard called the Yamaha DJX. It had 100 loops you could play or modify, called "Styles". The names of the Styles suggested that each one represented an actual genre of music, e.g. "Buggin'", "Handbag 2", "Modern Berlin Techno", "Hard Floor". I remember having the thought "one day I will know all of these genres".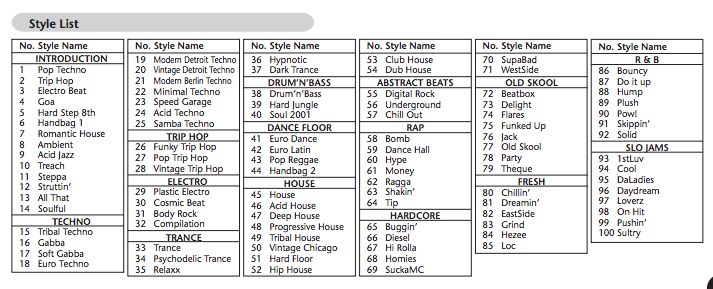 It's funny to come to terms with the realization that it's impossible to understand all of any kind of music. Arca (& this mix) feel related to this "tip of the iceberg", in the sense that it's a mix that arrived on my desk more or less randomly, and I have no idea what world or scene this belongs to.
emerald uplink
Mister AOK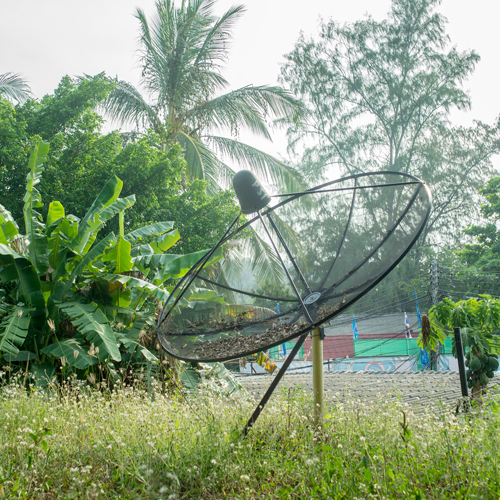 Many nice ones in this: the "Busy Signal / Mózáná Na Ansa" blend feels like an anthem, Off Dat Oil, Zoelah - Wine up on me (murlo) redeemed the pan pipe for me, and the standard bearers Kingdom/Girl Unit, with a ciara remix. An "All-weather" mp3
Etc.