2012
MUDD UP
DJ RUPTURE
Computer work creates a vacuum that is is filled by long audio; DJ Rupture's show filled these voids most often. Here are some of his shows that I can remember from this year:
ALSO: DJ Rupture released Sufi Plugins! A truly next level piece of software, non-Western plugins for music programs. This definitely got me to start thinking a certain way, in terms of boring online art (Tumblr, jpegs) vs. systems-based online art (Sufi Plugins, would also put Guthrie's JACKFM project here)
clentmannytraxman
Traxman, DJ Clent, & DJ Manny on Math + Science
This is an insane, 4 hour long Juke mix from current era kings of juke. It originally aired on WNYU.
I had a joke going about getting lost in this mix: you start it at zero, play it for a while, and eventually you're unable to recall where you are. So much material in there; I remember several Traxman-style reworkings of soul tracks that may or may not get played multiple times in the course of the 4 hours. There's no way to know, nor does it matter.
Recommended for beginners and experts.
FADE TO MIND MIX 001
Prince William
First mix in a series from Fade to Mind, the label most responsible for what was ambiently on rotation in 2012.
Remembering: "Aqua Box" / Jam City (Night Slugs) and Kenny Larkin - Glob (Kenny Larkin Remix)
Tee Scott live @ Zanzibar 1980s side A (feat Chaka Khan live)
Tee Scott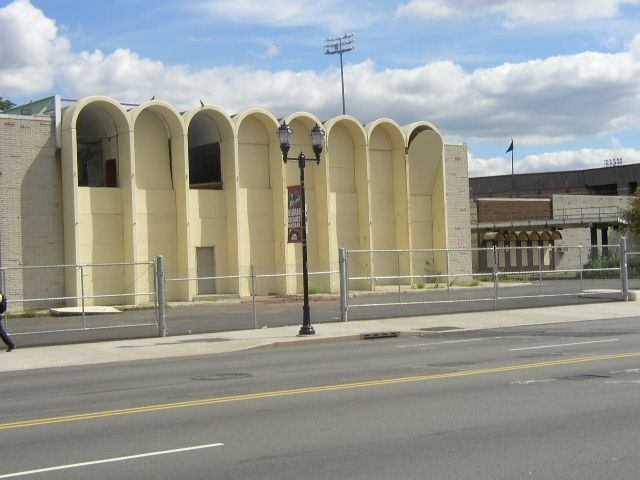 This is a microphone recording from a set at Club Zanzibar, the jersey equivalent of Paradise Garage. I had never heard of Tee Scott, came upon him thru reading about the samizdat mixes he did for Began Cekic. Tee talks about that and much more in this interview — a humble personal history of his time DJ'ing in and around New York.
Club Zanzibar seems mythical after the fact: a Jersey City club, it was literally on the route to the tunnel. House DJ's included Tee Scott, Larry Levan and Tony Humphries. I'm reminded here of a video that was a reference among friends for touting the idea of the "jersey house sound". It's tempting to try and figure out how this mix/style might be "jersey" in some way, but in reality Paradise Garage was less than a mile as the crow flies from Zanzibar.
Chaka Khan makes a live appearance on the mix. She does "I Know You, I Live You" at 33:04. So easy to imagine people truly going nuts to this. I think it also validates a sense I've had that live music shines when complimenting recorded music in live environments (rather than blockbuster "tour"/"band" style live music).
I like Bill Drummond's description of a similar Chaka Khan performance: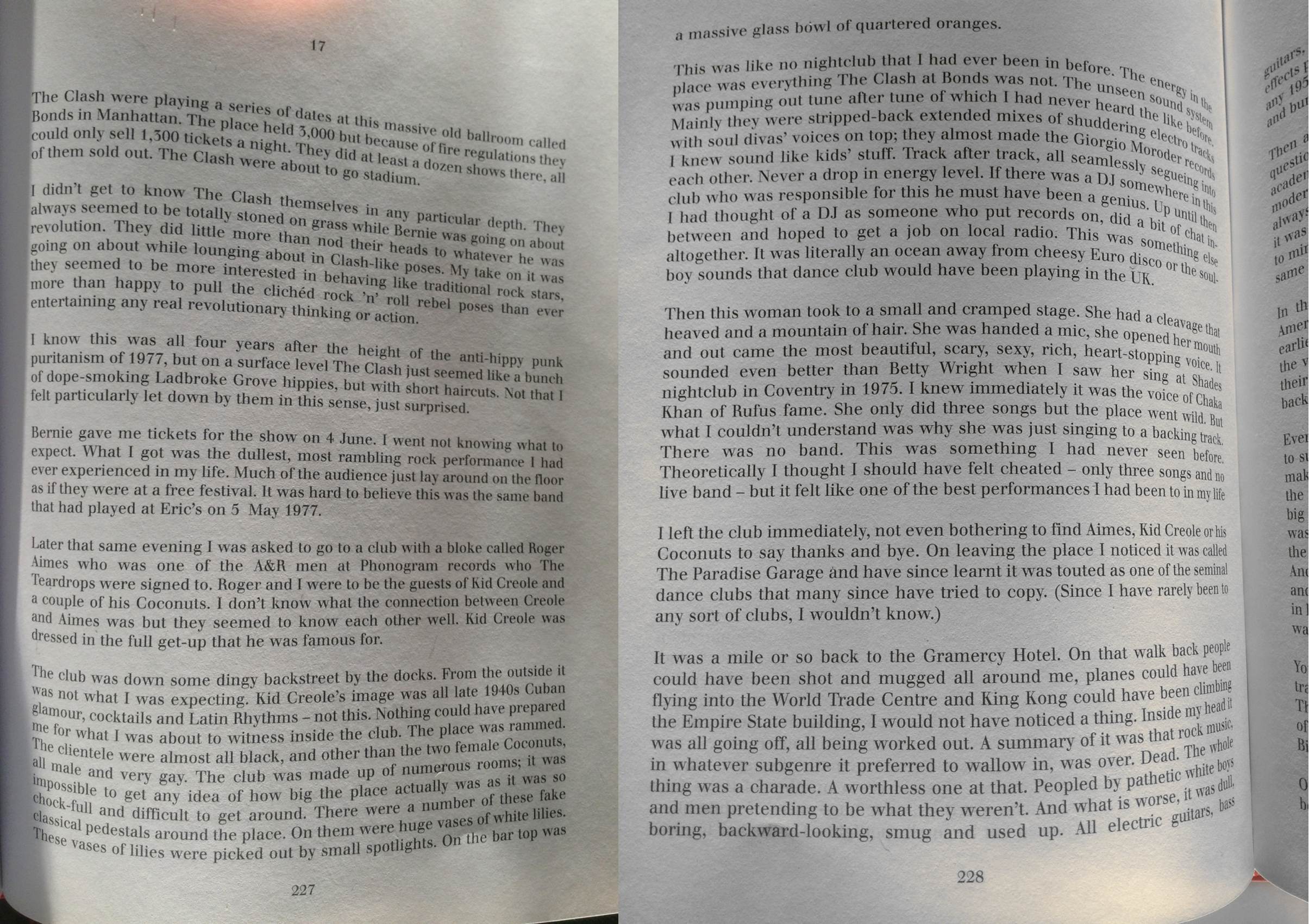 Other highlights: transcendant Larry Levan mix of "Ain't No Mountain High Enough" by Inner Life (breaks so hard when the strings come in!), "Melodies" by Made in USA which is such a classic "Garage"-style rework: the original is so smarmy and Scott's version is so nasty!
Vo SkatelandJuly83whruffhouse jayman redo
unknown
Massive recording from some nameless party at Skateland in Jamaica, thrown by the Volcano Posse in 1983. For whatever reason, a bunch of videos from this party live on: video 1 video 2 video 3, all overlapping in a funny way. Mindmeltingly slow grinding + humid and thick environment.
I came across this mp3 mix from a similar party in trying to ID the track from this video, which ended up being "Bubble Gum" / Ranking Toyan. He's called "Papa Toyan" in this video. I have been jamming hard on the dancehall/video game naming convention of progressing from "Papa/Prince" style to "King/Ranking" as people level up.
The gulpy synth hits in the video version of "Bubble Gum" are a good encapsulation of Henry "Junjo" Lawes's style in general (tasteful staccato synth plus simple bass). I first got into Junjo Lawes by way of the evergreen "Diseases" / Michigan & Smiley (12") track off of the "DANCEHALL" Soul Jazz compilation, via Heather. It's possibly incriminating that "Bubble Gum" is a subtle rework of the same basic Junjo-style "Diseases riddim" , but I've sort of resigned myself to the idea that I will mine all possible version of that riddim until there are no more.
Sample/Pattern - Freeform Series
Hieroglyphic Being / Jamaal Moss
Continuing with my very narrow reading of Chicago House history and DJ's: this (contemporary) mix from Jamaal Moss, also via Tom, aims to create under Ron Hardy Rules AKA "tape edit machine / reel to reel / two SP 404 units / dual belt drive turntable / Gemini disco stereo mixer". A slew of classics, nice drum machine programming.
Relentless and wonderful loops and cuts of "Peaches & Prune" by Nightlife Unlimited.
"your love is like a tow zone...everytime I park the car, you take me away"
... I went so insane trying to ID this one for a while; Kathryn kept saying it actually went "your love is like a calzone"
I can't find it but there is a heavy candid photo of Hieroglpyhic Being at a random record store event that I wish I could find. I enjoyed this kind of simplistic interview with him because he just riffs on his personal history with music he's into; always cool to see someone's respect for their influences outplay whatever projects they are working on. A philosopher-selector, in the Madlib sense.
Dubwise Shower Chapter One (Se
various
Tom put me onto "Dubwise Shower Chapter Two" so when he said that a "Chapter One" existed it felt like a King Tut moment where we might dig deeper into the origins of dubwise shower as a general premise.
As far as I can tell, these mixes come from a Barcelona (internet?) radio show that gets aggregated into mp3's online. The non "shower" stuff is typical radio playlist fare with DJ, but the "shower" stuff has the voice drops and dub garnish that almost feels like a Basic Requirement when I'm listening to anything, anymore.
I would say that Chapter One is nowhere near as strong as Two, though having two chapters has forced me to always consider whether I'm taking just a "shower" or a "dubwise shower" when I bathe.
martorialist&cobraswag2012mix
martorialist & cobraswag
Mid-year selection of rap from the dude nyquil. The tracks are well out of Hot 97's range, which for better or worse has taken on the role of "primary arbiter of rap music I'm aware of".
Ones: Lil Phat / Countin Money, Val Venis = the production on this feels like Best of 2012 and so simple, DB Tha General - Don't Worry this one is so thick!
Somewhat related: I enjoyed Willy Staley's take on the fate of music blogs in re: his music blog.
fadeFM_001
KINGDOM
I think at some insane heated late summer nite I was watching the Livestream of Kingdom making this. I remember clicking on it just as he was putting on Bring in the Katz (KW GRiff) and I just kept watching... Also a nice mix of Val Venis (King Louie) and etc.
NightDriving-11.26.12
Tim Phillips from Young Hunting

Bennett turned me on to KCHUNG radio, a low power AM radio station in Chinatown, LA. Theirs is a cool archive format, stylized Apache web server defaults. At some point this year Allen was telling me about an earlier era where he did not know HTML and just used alphabetically-named folders and this website style to create his websites.
I haven't really messed with much of their stuff, besides catching Bennett fill in for a show at some point. I happened to listen to this particular archived show by total accident. He starts off with this Herbie Hancock song, "Ostinato" that I had always assumed to be a "Dad Secret Track": inaccessible to anyone who hadn't followed Herbie Hancock thru all good and bad eras. Also: a nice Ali Farka Touré one, Laraaji, and Fripp & Eno side 1 which I had never heard before.
The dude's microphone levels were just barely audible which felt intentional in a nice way — nice antidote to the "pro podcast" style of vocal drops that feels in vogue at this moment.
Visitors
Old Money & Lamin Fofana
I started listening to Lamin's wfmu show by way of snippets at the beginnings of recordings of DJ Rupture's show at some point this year. A couple of highlights from Lamin's show: this guest set by "Dave Q", and this show with Tunde Adebimpe which is mostly memorable for me for totally slamming me with the Rhythm & Sound "King In My Empire" / "Queen In My Empire" tracks.
The "Visitors" mix was posted on the New Inquiry a while back. Though I don't much care for the New Inquiry and haven't yet checked out the Old Money / Lamin Fofana album "Ethiopia" being promoted, I've had this mix on consistently since it came out.
Memorably: Augustus Pablo "Java Passion" (insane drums heavy Java version), the Wackie's era Horace Andy track "Money Money", some nasty cult sampling, Scientist "Dematerialise", more... This was the one that I most often played in my head when riding on Columbia St. past the Wizard of Columbia St. ("get out ... get out...")